Challenges and Employment Opportunities of Nursing Students After Finished the Master in "Surgical Nursing"
Keywords:
Professional Master, Surgical Nursing, Challenges, Employment Opportunities
Abstract
Nursing profiling provides a specialist with the best and in-depth knowledge of the market of labor, which would be easier to be selected as the winning candidate. Today a big problem is the migration of the professional in the medical field, which is affecting the medical service by reducing the quality of services to the patient and at the same time is reducing the necessary transfer of knowledge for the younger generations. In this study two questionnaires were constructed to better understand the importance of the professional program master in "Surgical Nursing". The first questionnaire was sent to students who have completed their studies in the professional master and the second questionnaire was sent to the institution where they were employed. 230 students who have completed professional master in Surgical Nursing in UAMD and 92 health institutions filled out the forms. From the answers received it was noted that most of the prospectuses work in public and / or private institutions inside and outside Albania putting in daily practice the knowledge obtained in our master program. Most of them admitted that the master had positively influenced the selection and stability of their place of work. The health institutions that employ our former students responded positively in terms of professional training of the surgical nurse. The institutions responded that they would recommend this study program for any nurse looking to work in the wards surgical. The students who graduate in the master program "Surgical Nursing" have increase the interest of public and private hospitals institutions as well as the clinics or polyclinics for their employment. In our study we have found an interest to employ our students from hospitals of other countries such as Germany and Italy.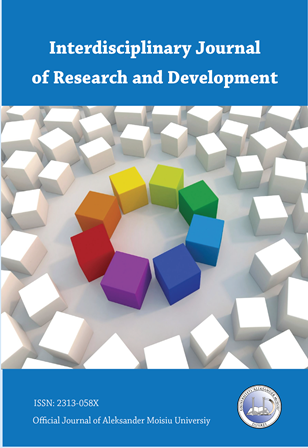 Downloads
How to Cite
Krasniqi, M., & Kalaja, R. (2020). Challenges and Employment Opportunities of Nursing Students After Finished the Master in "Surgical Nursing". Interdisciplinary Journal of Research and Development, 7(1), 13. https://doi.org/10.56345/ijrdv7n104
License
Copyright (c) 2020 Marsida Krasniqi, Rezarta Kalaja
This work is licensed under a Creative Commons Attribution-NonCommercial 4.0 International License.